Worthy of special protection.
Dear Guests,
Sustainability is a special word. You hear it often. For us, this word has value. It is an attitude to life and a very special matter of our heart.
We take responsibility for our environment very seriously and would like to give you an understanding of how we try to do our best to conserve resources.
Today we think about tomorrow and want to offer you a carefree stay in harmony with nature.
Your host
Gernot Auer & the team from Hotel Der Schütthof

We are supplied with 100% green electricity. Among others, more than 90% of the electricity comes from climate-friendly hydropower from our local hydroelectric power station in Kaprun. This hydroelectric power plant, with the impressive high mountain reservoirs, can also be visited from May to October and is a worthwhile excursion.
Heat recovery for cold stores and ventilation systems.
In the hotel, LED lamps are mainly used as the light source.
Energy from nature: In our own heating plant, pellets are used as a renewable energy source and ensure hot water preparation and cozy warmth.
We have developed our own waste management: paper, cardboard, plastic, glass, metal, organic and non – recyclable waste are precisely separated and disposed of.
We think globally and want to act locally. It is important for us to buy locally. In this way we avoid long supply chains, always have fresh produce and support local businesses and farmers. We meet all quality and origin guidelines and are pleased that we have been awarded the AMA – Quality Seal.
We avoid plastic packaging and we also refrain from using plastic straws, stirrers, bottles, etc.
We provide handmade, recycled spa bags for your stay. We support a craft with a long tradition, fair wages and no child work. In the future our slippers are also made from biodegradable materials and are 100% plastic-free.
All spa products are provided in dosing dispensers to minimise waste.
It is important for us to primarily have partners that work just as sustainably.
We use dosing systems for our cleaning agents to avoid overdosing.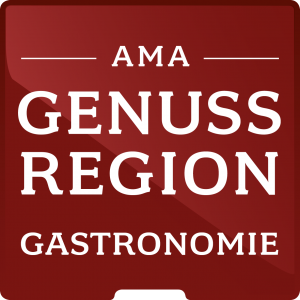 Our employees are trained, and we also provide intercultural information to bring our values ​​closer to other cultures.
We offer a lot of information in digital form to avoid paper. We use rechargeable cards for our room key system.
Arrive comfortably and stress-free by train and save CO2 thanks to the train journey – we are happy to pick up our guests free of charge from the train station in Zell am See.
If you arrive by electric-car, we offer the option of charging at our hotel charging station.
From May to October, all guests travel for free on public transport.
Our guests can also support us. You can decide for yourself whether you want the towels to be changed or whether you want to forgo the room cleaning for one day of your stay. This reduces the consumption of water, energy and cleaning agents.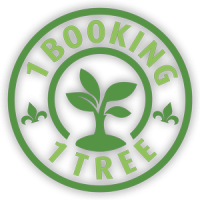 For every direct booking through our website, we plant a tree in Ghana. Together with you we want to help underprivileged people, create jobs, create habitat for endangered animals and fight climate change.
Not only we in the hotel are committed to our environment, the entire region of Zell am See – Kaprun is developing into a tourist model region with the support of the climate and energy fund. Zell am See – Kaprun should and will stand as a lighthouse project and internationally renowned model region for climate protection in tourism.
Find out more here!